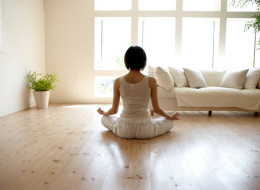 Many women find meditation helps them stay focused and organized during their daily routine. Most women don't have time for a lengthy practice, so they appreciate the ease and effectiven­ess of the Transcende­ntal Meditation technique in relieving stress and bringing clarity of mind.
Neuroscientists tell us that an imbalance in brain functioning can underlie ADHD symptoms. The TM technique
creates widespread
EEG coherence
throughout all areas of the brain, resulting in increased
IQ,
creativity
, comprehension, memory
and problem solving abilities.