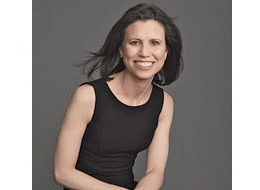 The Shriver Report, out just last week, found that mothers are the major breadwinners in 40 percent of families. Portfolio magazine editor
Joanne Lipman insists
that though women are half the work force, they still suffer from lack of self esteem and criticism from their male counterparts. Lipman argues that the success of women has been 'mismeasured' and that attitudes must change for women to enjoy their success.
Men may criticise successful women when they feel threatened by them as competitors, or to bolster their own low self image. And women looking to outer measures of themselves often feel insecure and don't have the confidence to stand up for their rights in the work place. The 'mismeasure' of women in business is due to insecurity and low self esteem on every one's part, not just men.
Reshaping our societal attitude as often suggested can also come from a rise in collective consciousness as people find means to purify their minds and deal with stress. As a teacher of meditation, I see women improve their self esteem by transcending to deeper levels of their Being that are more expansive and
free from the limitations of stress and fatigue
. Their
self image
naturally transforms when they are harnessing more creativity, clear thinking and inner calm.
Growing in power and confidence from within gives a solid foundation for self esteem that is not based on circumstances or approval from others. A woman radiating that kind of power is nourishing and doesn't threaten others, but creates admiration and respect. Changing the way we feel about ourselves through the direct experience of the greater energy and happiness of our Being is a subtle but effective way to change how others perceive us—for both women and men.
Read the Article at HuffingtonPost